Interview: Active Tracking
Active tracking – bringing a new dimension to digital asset management
Karolina (Product Manager) and Vojkan (Technical Project Manager) talk about how the introduction of ON!Track Active Tracking can bring you major savings and efficiencies

A new Bluetooth tagging system is transforming Hilti's ON!Track asset management system, making assets almost impossible to lose and bringing major efficiencies and savings to users. Karolina (Product Manager) and Vojkan (Technical Project Manager) explain why Active Tracking is becoming so important to the construction industry.
Karolina. You've been involved in the development of Active Tracking. Can you tell us why it is needed?
Yes. I'm a Product Manager and I work very closely with customers who use our ON!Track system to manage their assets, tools and compliance documents.
Since I have been in this role, we have helped many companies worldwide move from inefficient ways of managing assets – such as paper-based systems – to using a digital asset management system that's improving productivity for the construction industry.
Until now, ON!Track has allowed users to track assets via a system of rugged barcode tags that communicate with cloud-based asset management software. They are a reliable solution to identify tools or equipment, assign it to the responsible person and location as well as maintain all the relevant associated documentation.
However, if a worker forgets to update the location of an asset by scanning the tag, then it can be hard to work out where that item has gone. So, some of our customers asked us to find a way to address this.
That's why we developed Active Tracking to solve the problem and make ON!Track even more valuable to the industry.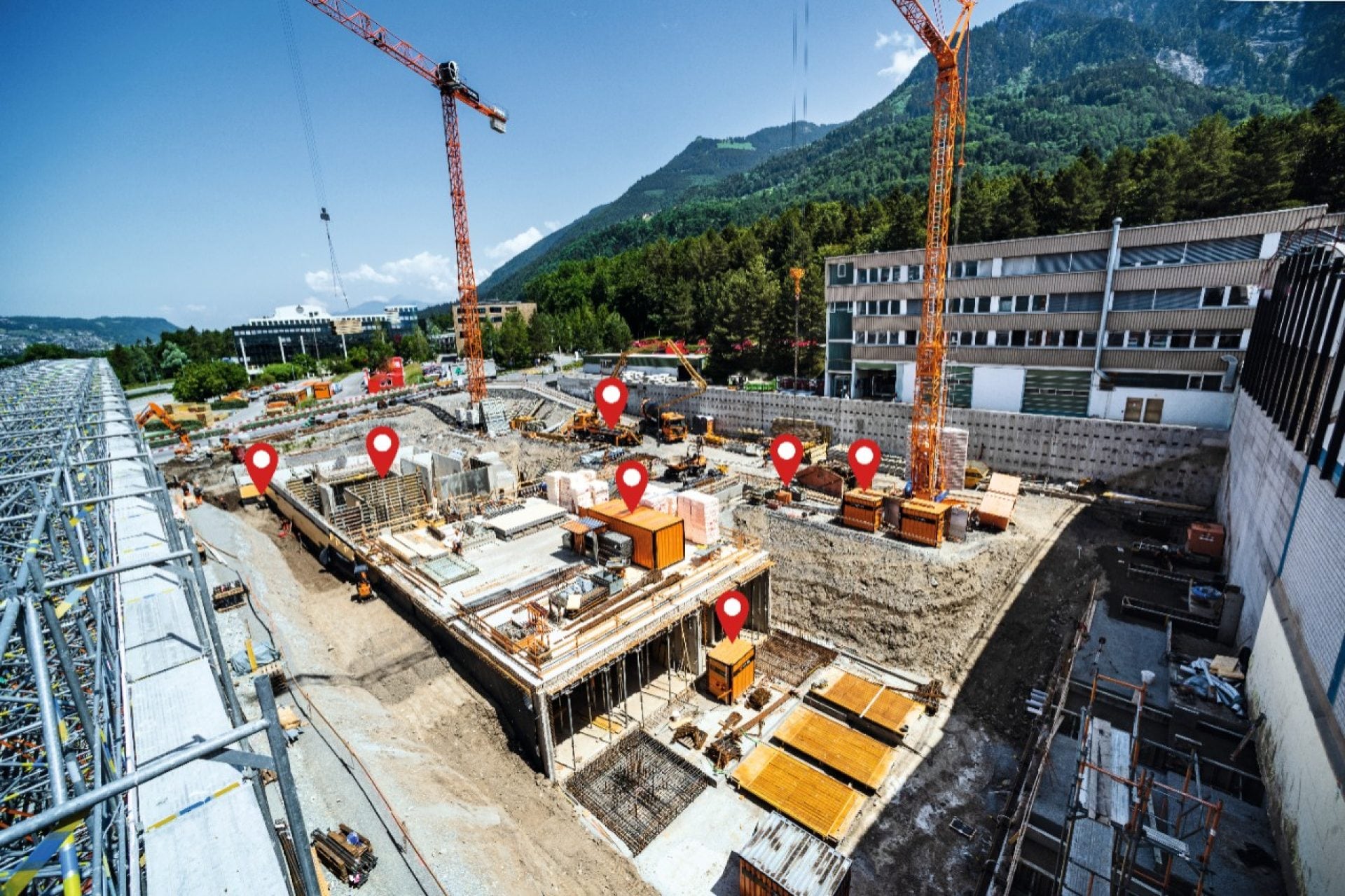 Vojkan. How was Active Tracking conceived and designed?
We put a lot of thought and research into designing Active Tracking because we wanted to make sure we could offer the functionality our customers were asking for. We investigated the potential of over 30 different solutions before creating a new kind of rugged tag that combines Bluetooth Low Energy (BLE) and Near Field Communication (NFC) technologies.
We have worked closely with some of our customers worldwide to put the new system through its paces. It's very much part of Hilti's culture to have direct contact with customers on-site, and the rapport we have built up with them means we listen to their ideas and develop solutions to help them. Thanks to them we could test Active Tracking in the real world, and it is now quickly establishing itself as a vital part of what is becoming the go-to asset management solution for the construction industry.

Vojkan. Can you tell us how Active Tracking works?
Sure. ON!Track smart tags are small – about 38 mm long (1.5 inches) and 28 mm wide (1 inch) – but they are tough and have been designed to withstand the most demanding jobsite conditions. They can operate in temperatures as low as -20 °C (-4 °F) and as high as +65 °C (+149 °F). In normal working conditions, their inbuilt batteries last approximately three years.
Every 5 seconds the tag broadcasts its ID, which you can pick up with the ON!Track mobile app. Data including the tag ID, location, date and time are then sent automatically from the smartphone to the Hilti Cloud. This means every user in your company can access the latest information about the asset using either the desktop or the mobile app.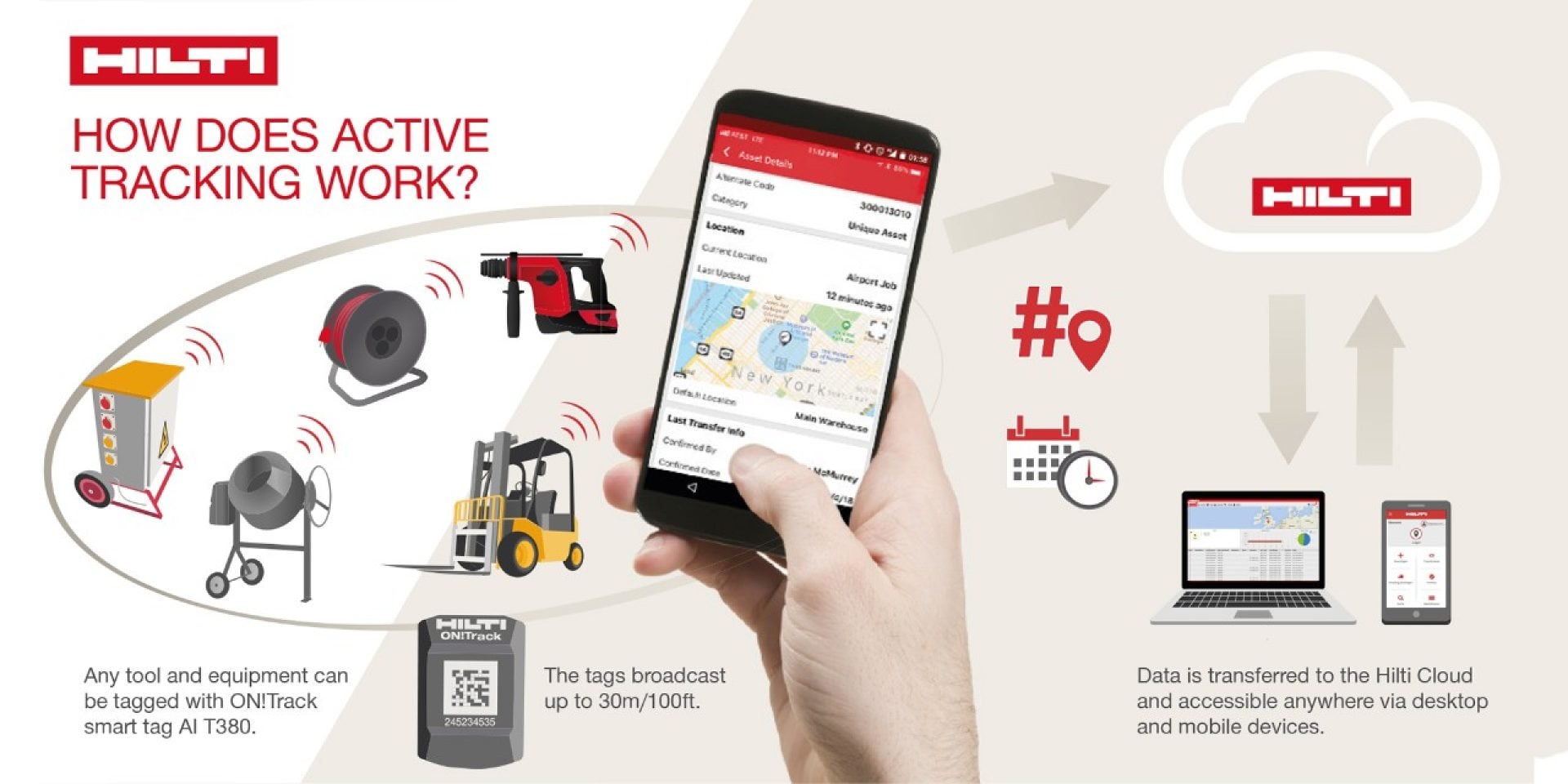 Karolina. Can you provide us some examples?
Okay. Say you're looking for a generator. All you need to do is to log in to ON!Track using a mobile device and select the asset. In the asset details you will see a map with the 'last seen at' location for that asset. So, there's no longer any need to search for the missing asset or call colleagues to ask whether they have seen it. You can click on the map and even get directions to your asset.
The technology can also foster virtuous habits. Before leaving the jobsite, the foreman can check if there is still an asset onsite and avoid leaving important tools or equipment behind somewhere.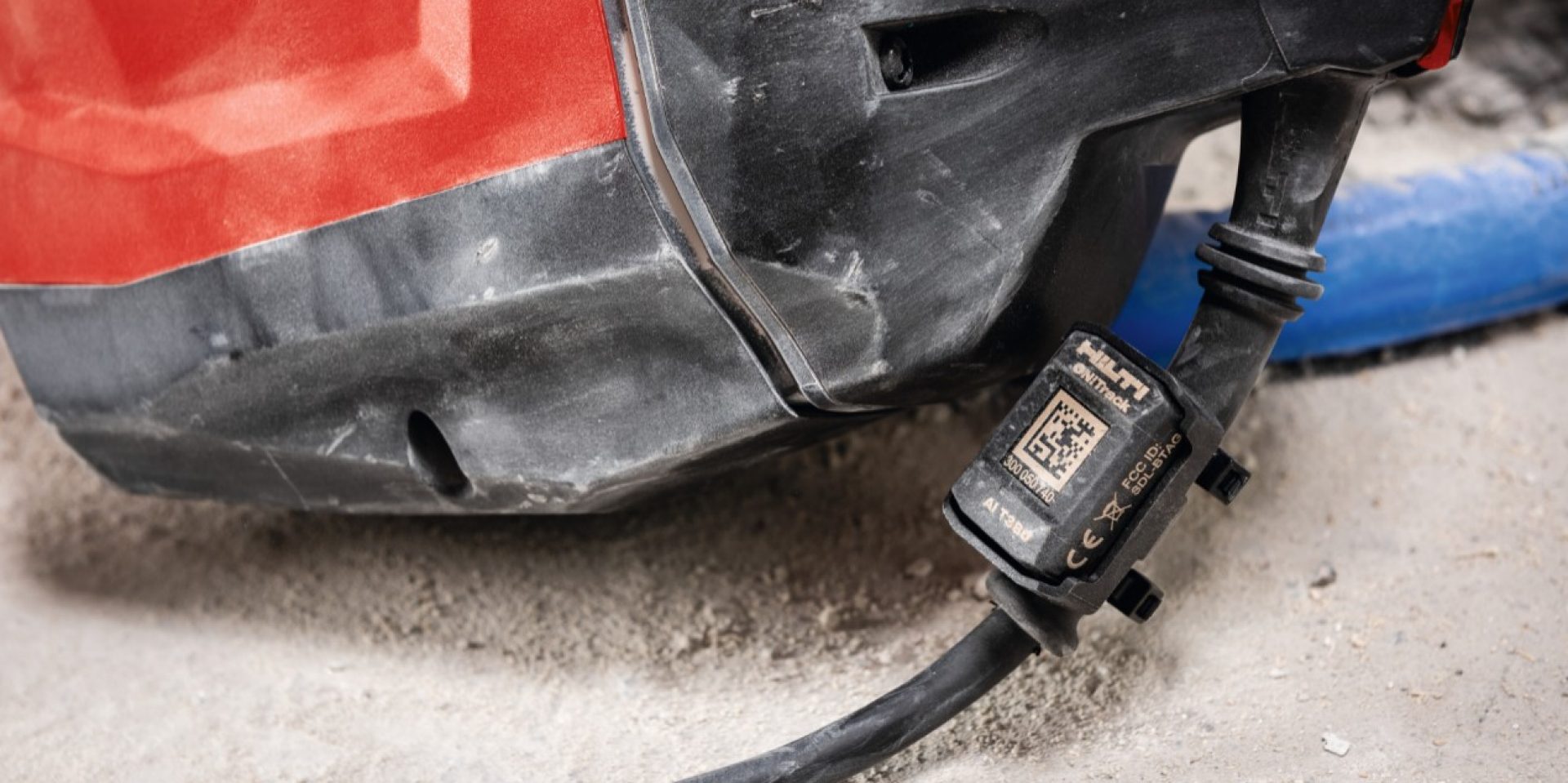 Vojkan. What benefits does the technology offer customers?
Lots! The main benefits come directly from the way the technology works. We now offer the missing piece of the digital asset management jigsaw. Bluetooth automatically updates data (location, date and time) on your important assets, meaning manual input.
This means you will get instant productivity gains and cost savings. Downtime is reduced, you'll spend less time searching for tools and equipment, you'll have a major drop in loss and theft, with the touch of a button you can check your inventory. A solution that will quickly pay for itself many times over.
Karolina. Is it difficult to switch to a digital asset tracking system?
Not at all. If you are already an ON!Track customer, the Bluetooth tags are easy to apply and incorporate into your existing solution. Plus, we can support you every step of the way.
If you are looking to move to a digitized asset management system for the first time, then get in touch. We are highly experienced in helping customers move to this system, and we'll help set it up in the way that is most effective for you. We start with a productivity analysis to understand your business needs and areas where digitization will bring biggest productivity gains to your company. We translate the findings from the analysis into your digital asset management solution and we help you get started with implementation services and employee trainings. Once on your digital journey, you can always count on our technical support and customer service.
Most importantly of all, ON!Track has been specifically designed for the construction industry, so every company that uses it can have complete confidence that we understand their needs and challenges.