Bluetooth enabled equipment tracking
Bluetooth enabled equipment tracking
Keen to keep an eye on your most important or high value equipment? With our new Bluetooth enabled ON!Track smart tags you can see which equipment is nearby, or where you left it last - regardless of manufacturer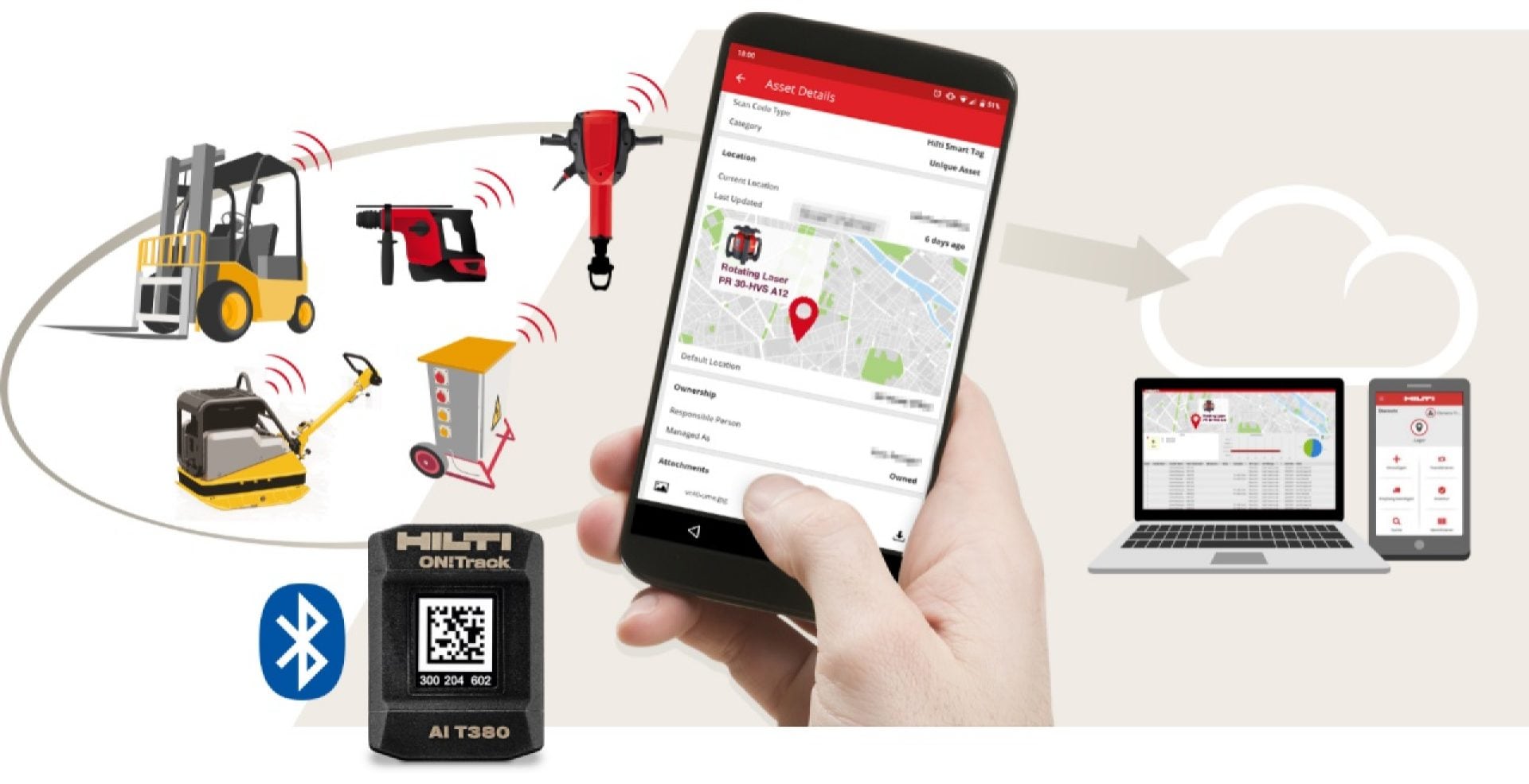 ON!Track is the asset management solution built for the construction industry and has already helped thousands of customers around the world to stay productive and compliant.

Now with the addition of our new BLE (Bluetooth low energy) enabled ON!Track smart tags it is even easier to find your stuff. Simply use the ON!Track app and your mobile device will pick up all your smart tagged equipment that's nearby - it's that quick and easy!
Already an ON!Track user? Ask your Hilti Service Specialist about our exclusive bundle offer of BLE ON!Track smart tags and training.

Hilti ON!Track: because a "digital jobsite" is not just a buzzword, it's a reality.
See how BLE ON!Track smart tags can digitalise your jobsite
New features include
Inventory check
Check your inventory at the touch of a button - be faster and more accurate.
Last seen
Check where an item was last seen to avoid wasting time searching for it.

Find nearby
Check what is nearby so nothing is lost or left behind.