FIRESTOP FOR GENERAL CONTRACTORS AND PROJECT MANAGERS

At Hilti we can help you with specification and design for passive fire protection systems.
We also offer cutting-edge products, easy to use design software and technical backup onsite, online and on the phone. Just get in touch with your local Hilti office if you can't find what you need online.
A WIDE RANGE OF EASY TO INSTALL FIRESTOP SOLUTIONS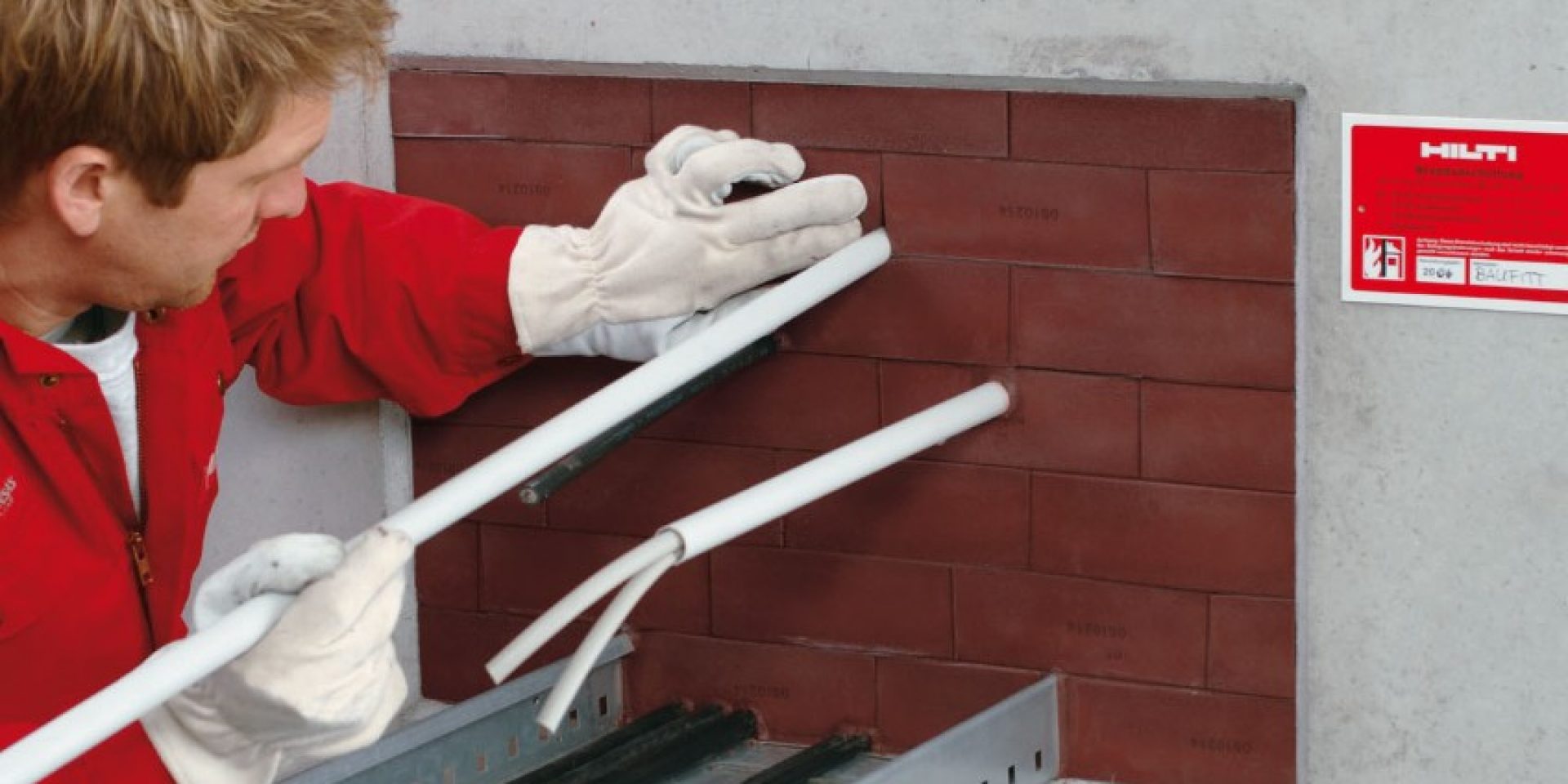 We offer a wide range of firestop products for many different applications and solutions, tested to the most stringent international standards such as ASTM and EN.
Our preformed firestop products can increase your productivity. They come with firestop material already inserted inside, making them easy and fast to install, retrofit and inspect.
For instance, our soft firestop blocks can be installed without mortar, easy to remove and reuse. Our firestop cable discs just wrap around cables, and our endless firestop collar can be cut to any length you need and used for complicated pipe configurations such as inclined pipes.
CLEAR INFORMATION FOR EASY FIRESTOP SPECIFICATON

Take a look at our online Technical Library for comprehensive descriptions of our Hilti firestop products, technical manuals and approval documents.
It's a quick and easy way to find design information and specification all in one place. You can also cut and paste drawings and text straight into your own design.
If you need more information, just get in touch with your local Hilti team. We're happy to help you onsite.