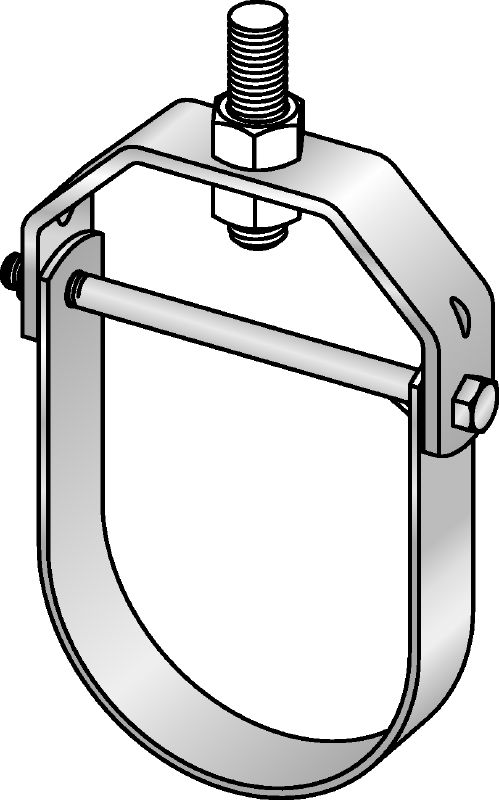 Move cursor over image to zoom.
Click on image to zoom.
SDC clevis hangers
New product
Item #r6174
Standard galvanised clevis hanger for various piping applications
Material composition: Q235B - ASTM A36
Surface finish: Indoor Coated - Electro galvanised
Environmental conditions: Dry indoor conditions (C1) Indoor with temporary condensation (C2)
More technical data
Features & Applications
Features
Attachment to threaded rod provides easy installation and height adjustment
Applications
Heavy-duty support for piping systems
All models are for use with ANSI/MSS SP-58 (Type 1) heavy-duty sizes
For approval or certificate information, please see individual items.