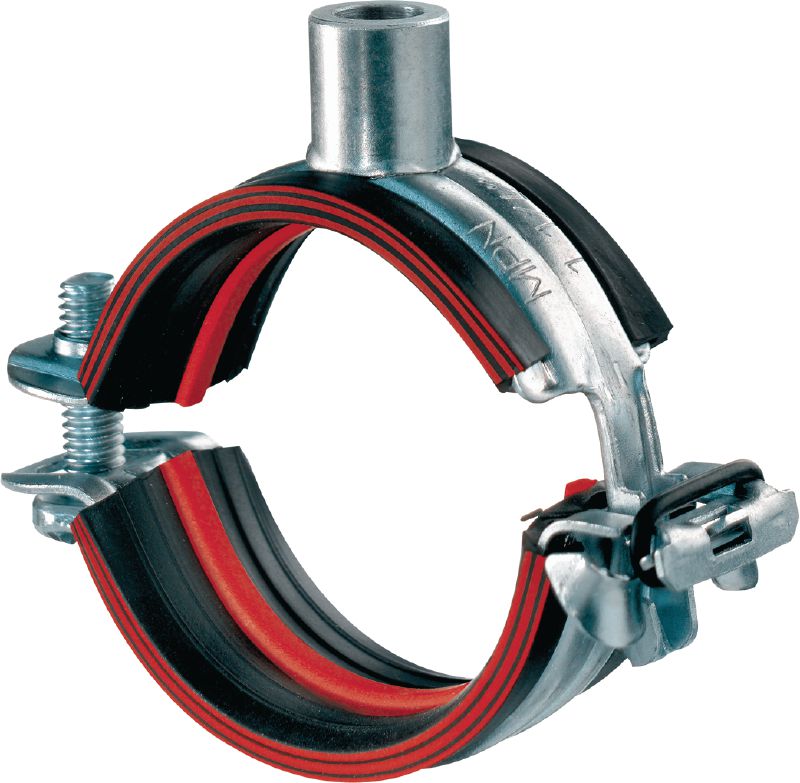 Move cursor over image to zoom.
Click on image to zoom.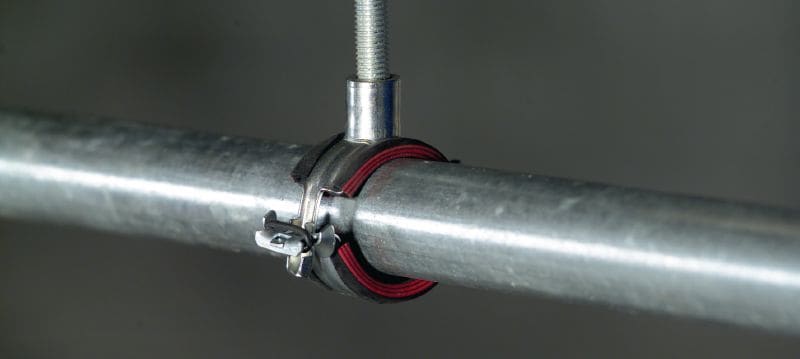 Move cursor over image to zoom.
Click on image to zoom.
MPN-QRC
New product
Item #r2082
Ultimate galvanised pipe clamp with quick connection head for maximum productivity in medium-duty applications
Approvals: Fire class B2
Noise reduction: 15 dB (A)
Temperature resistance: -40 - 110 °C
More technical data
Features & Applications
Features
Push instead of twist – connect to threaded rods twice as fast as screwing in
No deburring – no reworking of threaded rods required
More reliable loading – same load bearing capacity as a screwed-in connection
Three-stage safety closure – makes installation easier, especially overhead
Low-friction slide strip in the centre of the rubber inlay – makes positioning of the pipe easier, without pushing the inlay out of the pipe clamp
Applications
Medium-duty pipe installations up to 2"
Fastening fresh water, waste water and heating pipes in residential and industrial construction
Sanitary and heating applications with pipes of various materials
Recommended for use in dry, interior environments
For approval or certificate information, please see individual items.